Read these 9 questions parents must know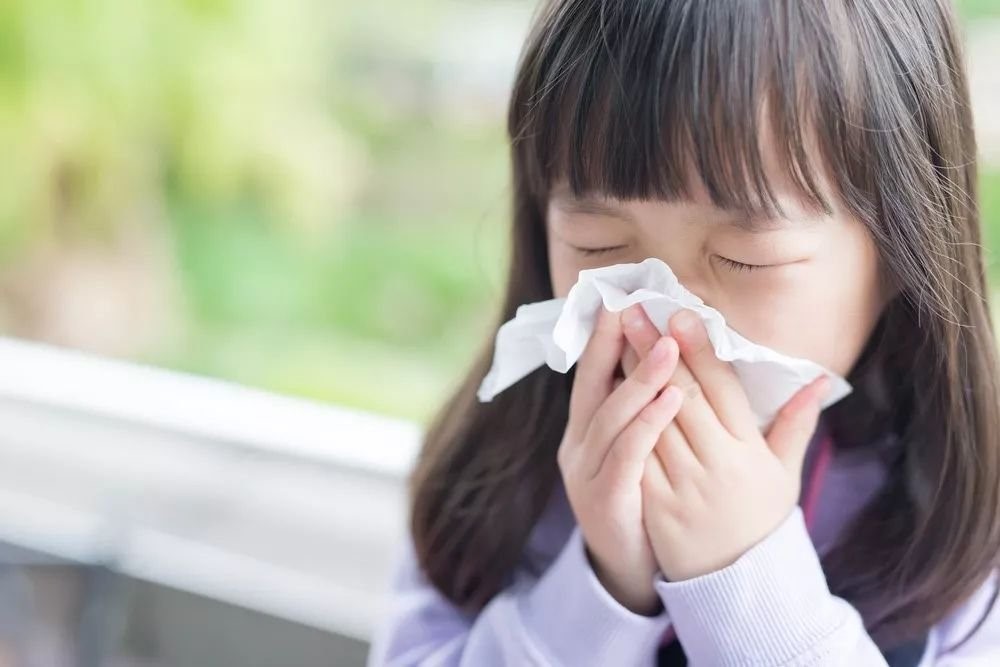 Health
The new pneumonia epidemic is constantly escalating, with new confirmed cases every day.
In the early morning of January 25, Hechi City, Guangxi Zhuang Autonomous Region, two new confirmed cases of coronavirus infection were added. The youngest infected person was only two years old!
Mom and dad are undoubtedly the most worried group.
We have sorted out some of the most widely spread rumors and 9 questions that parents are most concerned about and unified answered them, hoping to help you in anxiety.
At the same time, I hope that every child can stay away from the virus and spend this Spring Festival in a healthy way.
About new pneumonia
Don't believe these four rumors
Rumor 1: New pneumonia is only transmitted to adults and not transmitted to children, infants and children are safe
There are already cases of childhood infections, and people of all ages need protection.
"Not easy to feel" ≠ "No infection", don't take your life to gamble.
Although from the current epidemiological and cognitive perspectives, the new coronavirus is indeed not susceptible to children and younger people, the possibility of infection cannot be ruled out.
Zhang Wenhong, the leader of the Shanghai Medical Treatment Experts Group, said that on the evening of January 22, one of the nine patients diagnosed in Shanghai was a child.
He believes that children may be less susceptible to infection for a number of reasons:
The first is that the virus is less likely to infect children, but there is no such data to explain it;
The second is because adults have more opportunities to contact the pathogen, especially the earliest source of the new coronavirus infection pneumonia is in the seafood market, and children usually do not go to the market, travel, entertainment, etc., directly infected Chances are reduced.
And the elderly, pregnant women, infants and other groups with poor immune function, once infected, the incidence may be faster and more serious, and more attention needs to be paid to prevention.
Don't run away with your children during the holidays.
Rumor 2: drugs such as oseltamivir and banlangen can be used to prevent new pneumonia
Cannot be prevented. And so far no related drugs have come out.
Banlangen
So far, none of the extracts related to isatis root has entered the clinical trial stage.
In other words, even for the prevention of influenza virus, banlangen has not been proven to have a preventive effect, let alone the prevention of new coronaviruses.
Oseltamivir
The new coronavirus is a coronavirus that has not been previously found in humans.
However, oseltamivir is a potent drug for the treatment of influenza, and its target is related to the influenza virus. There is no evidence that it has a clinical effect on the new coronavirus.
Even existing "anti-respiratory virus infection drugs" in clinical practice, such as oseltamivir and Lianhua Qingwen, have no clinical effect on this new coronavirus epidemic.
The current treatment method is to prevent the patient's condition from continuing to worsen, and the treatment is mainly symptomatic and supportive.
In the simultaneous release of guidelines for rapid diagnosis and treatment of new coronavirus pneumonia in Wuhan Tongji and Wuhan Xiehe, it was also pointed out that blind or inappropriate antibacterial treatments should be avoided, especially the combination of broad-spectrum antibacterial drugs.
Therefore, traditional anti-influenza drugs cannot effectively prevent new coronaviruses, and casual use of drugs can cause certain health risks.
Rumor 3: Probiotics and lactoferrin can increase resistance to prevent new pneumonia
Nonsense is deceptive.
Evidence for probiotics and lactoferrin to improve immunity is still open to question.
As far as probiotics are concerned, although research suggests that supplementation with probiotics may be effective in boosting immunity, the evidence is not sufficient.
Improving immunity with probiotics is tantamount to "seeking a needle in a haystack".
Lactoferrin, although present in immune cells, does not necessarily mean that it can work.
Although lactoferrin has the antibacterial ability in vitro, its antibacterial ability in vitro ≠ can resist the virus.
Extending the antibacterial function of lactoferrin in vitro directly to the all-purpose "improving immunity" is no different from mung bean's ability to cure all diseases.
In addition, whether bovine lactoferrin can completely mimic human lactoferrin and achieve the same effect is still being studied.
Taking a step back, even if lactoferrin does play a role in boosting immunity in breast milk, it cannot be said to be effective after lactoferrin is isolated.
Rumor 4: Taking VC can prevent new coronavirus
VC also does not protect against new coronaviruses, nor does it have any resistance to the virus.
Before the common cold, long-term supplementation of VC in some people can shorten the course of the disease, causing many people to have the impression that VC can resist the flu and improve immunity. There are also some people who take supplemental VC as a panacea and give themselves a little. In the case of the new coronavirus, VC is used in large doses for peace of mind.
However, in the course of disease treatment, the ingestion of VC is usually only used as an adjuvant treatment, and it does not have the role of preventing and resisting new coronavirus. Excessive consumption can also cause diarrhea, rash and other poisoning phenomena.
These 9 questions you must know the answer
1) How to choose a child's mask?
Generally, children under 1 year are not suitable for wearing a mask.
Masks can cause children to have trouble breathing. Too young children cannot express their feelings, which can easily lead to the situation that children are clearly uncomfortable but adults do not know.
Viruses at present, protecting children from virus invasion is the first priority. To ensure that children are acceptable, children over 1 year old should wear masks when going out, and parents should pay attention to check their children's breathing.
Although the N95 virus has the best protection, it also has the worst air permeability and is not suitable for children.
Generally, children's anti-fog masks have a certain protective effect. Cotton and sponge masks have poor barrier properties and are not recommended for children.
All types of masks have limited protection and require regular replacement. Regardless of surgical or medical protective masks, they should be replaced if they become wet or contaminated with secretions.
The masks on the market are mainly divided into two types according to age: 1 ~ 3 years old and 4 years old or older. Parents should choose the appropriate baby size masks according to age.
Masks for children 1 to 3 years old:
Masks for children over 4 years:
Wear the folds of the front cover to fit the child's face shape, and then press the metal strips on both sides of the bridge of the nose to make the upper end of the mask close to the bridge of the nose, which will be more protective.
It is worth noting that if the child is already sick, and has unusually irritable or unusually quiet conditions, it is best not to wear a mask to prevent parents and doctors from observing the child's condition.
The best way for children to avoid infection is still to avoid going out during this period and avoid direct contact with outsiders. Masks are a last resort.
2) How to disinfect baby items?
Regarding how to eliminate the new coronavirus, Academician Li Lanjuan, a member of the high-level expert group of the National Health and Health Commission, said that the virus itself is not resistant to the outside world. Coronavirus died in 56 minutes at 30 degrees Celsius.
In addition to high temperature, ether, 75% ethanol, chlorine-containing disinfectant, and peracetic acid, etc., these solvents can effectively inactivate the virus.
In daily life, we recommend 75% ethanol (medical alcohol) and chlorine-containing disinfection water (usually refers to inorganic disinfectants such as sodium hypochlorite "84") to wipe floors and furniture.
Substances such as ether are difficult to obtain in life, and peracetic acid is not recommended for use at home because of its strong odor. But because the concentration is low, the effect is good enough. If conditions permit, it should be recommended in public places.
For children's common items, baby bottles, pacifiers and other high temperature resistant products can be immersed in a soup pot and boiled for more than 30 minutes or steamed for 5 minutes to complete disinfection.
Heat-resistant toys and other items can be disinfected by rubbing the surface of the toy with alcohol cotton.
Children's clothing or plush toys can be cleaned by adding a certain proportion of disinfectant to achieve the effect of disinfection.
When using disinfection products, be sure not to get in your child's eyes and mouth, and leave them as still as possible for a period of time after disinfection to allow the irritating substances to fully contact the child.
3) How do I wash my baby's hands?
Generally speaking, washing your hands with flowing water and soap for 15 seconds can take away 90% of the bacteria on your hands and continue washing for 30 seconds (the time of singing a happy birthday song with your child twice) can completely remove 99.9% of the bacteria on your hands take away.
Therefore, no matter when it is flowing water rinse + soap is the first choice.
There is no significant difference in the anti-virus effect between ordinary soap and germicidal soap against coronavirus. Sometimes, inappropriate antibacterial ingredients can also affect your child's health, for example, two "triclosan" and "triclocarban" blacklisted by the US FDA.
For effective hand cleaning, follow these 12 words: wash your hands frequently, half a minute, running water, and wipe dry.
After washing hands, parents should help the child to check whether the soap bubbles are thoroughly washed, and then dry their hands to prevent wet skin from breeding pathogens.
4) How to choose a baby hand sanitizer?
When going out, you can choose alcohol-free hand sanitizer or disinfection wipes for an emergency.
Dr. Ning Qin, director of the infection department of Wuhan Tongji Hospital, mentioned that the new coronavirus is afraid of alcohol, and ether and 75% ethanol can effectively inactivate the virus.
When selecting children's hand-free hand sanitizer, make sure that the alcohol content of the hand sanitizer is at least 60%, and that 70% to 80% is better for disinfection. When conditions permit, wash your hands with soap and water as soon as possible.
In addition, use alcohol-free hand sanitizers for children, and pay attention to the following aspects:
1. Toddlers must use under the care of parents;
2. Reasonable dosage according to the product instruction, generally not more than 1 yuan coin size (about 24 mm in diameter);
3. Rub your hands until your hands are dry, about 20 seconds, pay attention to the finger seams, fingertips and other parts should be fully covered;
4. Take care not to eat your hands and rub your eyes to avoid alcohol poisoning;
5. When storing, be sure to keep hand sanitizer out of the reach of children and away from fire.
5) How to protect my baby when going out?
Less out is better than anything!
If you must go out, try to take a taxi or drive yourself, and take less public transportation such as buses and subways. Walking is the best option if you are close.
Both adults and children should wear masks. When replacing them in time, do not touch the outside of the mask with your hands to avoid the transfer of germs to your hands.
Carry disinfection products such as disposable hand sanitizers with you. Disinfect your child immediately after touching the outside. Try to avoid children eating hands, rubbing eyes, and nose before disinfecting thoroughly.
After arriving home, you should wash your hands in time according to the "Seven-step Washing Method", and change the outerwear and trousers for your baby. Adults should also change them together to avoid passing germs to the baby during contact.
6) What should I pay attention to when eating a baby?
As mentioned earlier, experts have shown that the virus itself is not resistant to the outside world. Coronaviruses have died in 30 minutes at 56 degrees Celsius.
Therefore, we must pay attention to the food should be cooked thoroughly, especially meat and eggs.
In addition, raw and cooked foods should be processed with two cutting boards and different tools, and the bowls containing raw and cooked foods should not be mixed. Wash your hands between raw and cooked foods. Wash your hands after cooking and touch them. child.
In addition, because the new coronavirus can be transmitted through saliva, do not give your child what an adult has eaten, and do not directly cool the child's food with your mouth. These processes may inadvertently transmit the virus to the child.
If conditions permit, it is best to implement a meal sharing system for the whole family to avoid cross infection.
7) What should I do if my child has a fever and cough? Need to go to the hospital for an examination?
Your child does not need to be overly nervous for fever and cough. Suspected cases must meet these two points to be included.
Epidemiological history
Travel history or residence history in Wuhan within two weeks before the onset of illness;
Or they had contact with patients with fever and respiratory symptoms from Wuhan 14 days before the onset, or they had clustered onset.
Clinical manifestation
Fever (some patients may have no fever symptoms);
Have the above imaging characteristics of pneumonia (pneumonia on chest radiograph or CT);
The total number of white blood cells is normal or decreased in early onset, or the lymphocyte count is decreased.
If these two conditions are not met, then it can be treated as a normal respiratory infection.
When your child has a fever, babies under 3 months go directly to the hospital for treatment by a doctor.
After 3 months, when the mental state is not very good, you can take acetaminophen (tenolin), an antipyretic medicine. Children over 6 months can also take ibuprofen (Merrill).
When your child coughs, make sure you have enough fluid (milk and / or water) under one year of age. Children over 1 year old can also eat 2 to 5 mL of honey to relieve cough.
8) I have to take my child to the hospital. How do I protect myself?
The big rule is that you can't go without going. If you have to go, if there is no history of high-risk contact, children's hospitals or pediatric clinics in general hospitals can do it.
It is best to make an appointment in advance. If there is only an emergency department, you can bring a water cup, antipyretics, small towels, small blankets, disinfected alcohol cotton pads, masks, and medical insurance cards.
Also, pay attention to hand hygiene. Wash hands after going to public places or touching public facilities. Avoid rubbing your eyes, nose and mouth with your hands.
9) How can pregnant mothers strengthen protection? What if I have a cold and a fever?
Pregnant mothers usually pay attention to a balanced diet and do some exercise and exercise within their ability.
Try to maintain indoor air circulation, pay attention to hygiene, wash your hands frequently, drink plenty of water to eat cooked food, and get the flu vaccine if you have the conditions.
In addition, during the Chinese New Year, visits to the New Year should be reduced, meals will be reduced, and visitors from Wuhan will be avoided as much as possible.
Try to go out as little as possible. When you have to go out during production inspections, etc., you must bring a mask above medical grade, and carry a disposable hand sanitizer or disinfectant wipes.
If you have a fever and cough, monitor your temperature. If you have a cough, nausea, vomiting, abdominal pain, diarrhea and other symptoms, keep a record.
But don't take the medicine by yourself to avoid covering up the disease. Go directly to the hospital for delivery and receive triage. The doctor will recommend safer medicine for pregnancy.
If the expectant mother's symptoms are relatively mild and there are no chronic diseases such as lung disease, heart disease, renal failure, immune disease, it is best to isolate at home to avoid cross infection in the hospital.
The virus is ruthless and the epidemic is dangerous. We cannot stand on the front line, but at least we can protect ourselves, our families, and our children.
This is a special New Year. We will continue to update the progress of the epidemic for you and wish you a happy New Year.
Scientific review:
This article was approved by Kong Lingkai, a master of pediatrics at the Second Military Medical University of the Chinese People's Liberation Army, Li Jia, a public health practitioner, Liang Shijia, a pediatrician at Chaoyang Central Hospital, Liaoning Province, Chen Yun, a master of epidemiology and health statistics, and Xu Xiaolin, a master of pharmaceutical science at Toho University. 1. Li Xin, Attending Physician, First Affiliated Hospital of Fujian Medical University, Liu Ziqi, Deputy Chief Pharmacist, First Affiliated Hospital, Harbin Medical University, Weng Ruopeng, Attending Physician, Obstetrics and Gynecology Hospital, Zhejiang University Medical College, Zhuang Ruidan, Master of Clinical Medicine, Zhejiang University, Affiliated to Fudan University Obstetrics and Gynecology Hospital Zhu Hao
Summary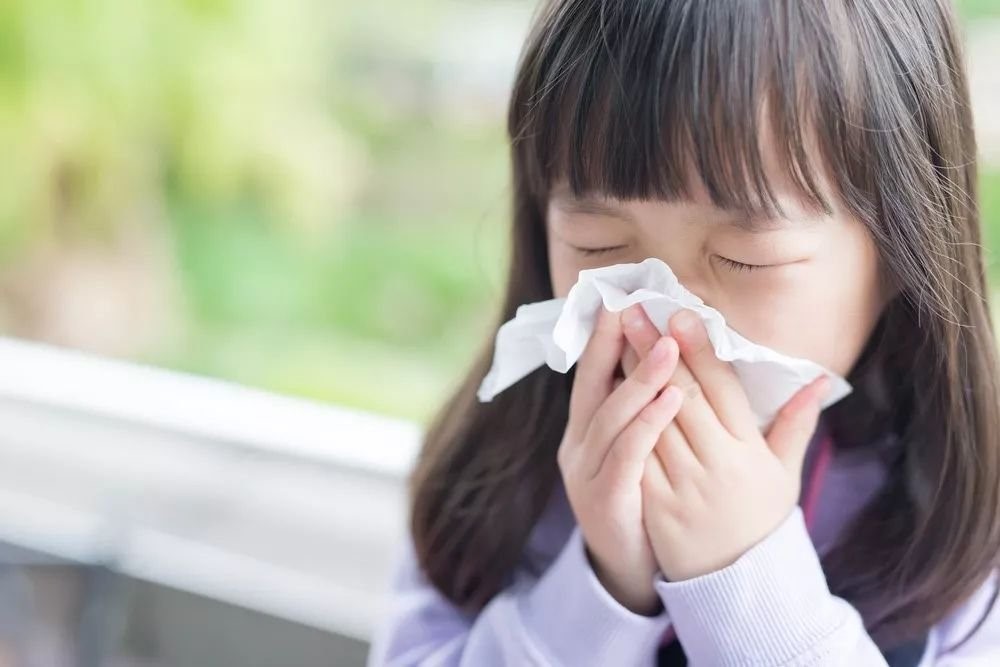 Article Name
2 years old child infected with new coronavirus!
Description
Have a look at news and updates category post about "2 years old child infected with new coronavirus!" and let us know about your comments.
Peak Updates
Peak Updates
Peak Updates